HILTON HEAD ISLAND — For nearly a century, from 1865 until the early 1950s, nearly everyone on the island was part of the Gullah Geechee community.
Descendants of enslaved Africans, the Gullahs of Hilton Head and other coastal areas remained largely isolated for decades. Their language and culture not only remained intact, but influenced the cuisine, music, and attitudes that are now considered Southern.
But Hilton Head's population is shrinking.
Luanna Graves Sellars, who runs a nonprofit organization and website to preserve Gullah land and culture, estimates that about 40,000 Gullahs lived on Hilton Head. Today, about 1,500 do.
Despite the dramatic decrease, Graves Sellars resists the word "extinct."
"God forbid that is what happens," she said, pointing out that the people and the culture are still very much alive.
But the Gullah will disappear if the city government and business interests do not take meaningful action.
"They advertise tourism and the beach and golf and tennis and all that, right? Culture should be on that list," Graves Sellars said. "If the culture is extinct, it's just Anywhere, USA."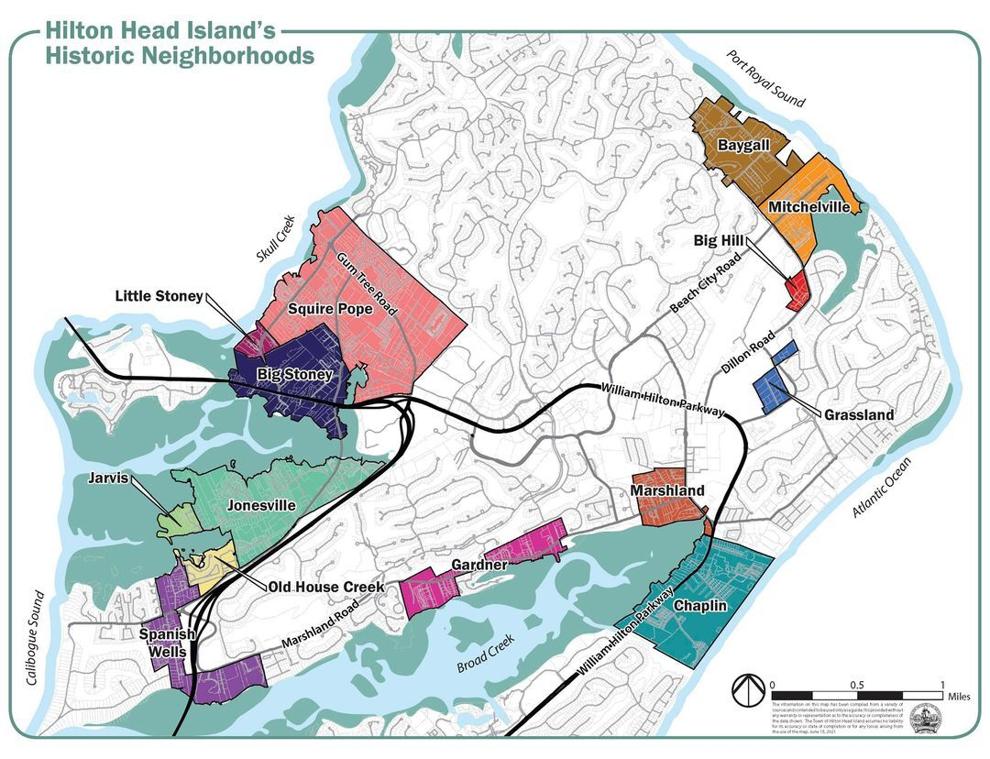 Land ownership
In 2006, the federal government created the Gullah Geechee Cultural Heritage Corridor, which stretches approximately 400 miles along the Atlantic coastal regions from just north of Wilmington, North Carolina, through the South Carolina and Georgia to Jacksonville, Florida. The purpose of the designated corridor is to conserve and develop Gullah heritage in states where many groups have Gullah-related initiatives.
But Hilton Head is unusual in that it placed the preservation of Gullah under the responsibility of local government.
In 2017, the City of Hilton Head Island established its Gullah Task Force, made up of both native islanders and members of the planning commission. The group reduced 37 priorities to 16, and 16 to a key: Protecting Gullah land ownership.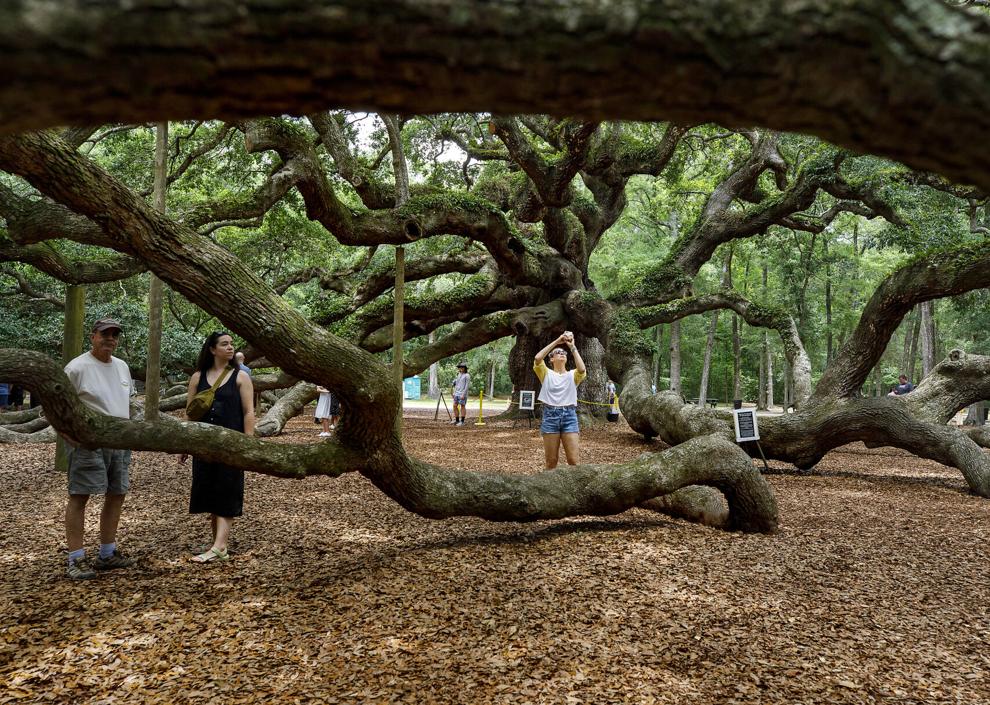 The group's chairman, Lavon Stevens, explained that the task force was trying to stop a worrying trend it had seen in many coastal areas. When a region lost Gullah lands, it lost people. And without the people, he says, "We don't have the culture."
On his site lowcountrygullah.com, Graves Sellars writes that the Gullah families once owned about 3,500 acres on Hilton Head (the island is 25,000 acres in total). She estimates that native islanders maintain about 700 acres today.
Loss occurs for all kinds of reasons.
A family member sells their share of a property, but because the deed is still in an ancestor's name, the entire parcel is forced into the sale.
Or the city's subdivision requirements make it difficult, if not impossible, to pass undeveloped land to the next generation.
Or the taxes get too high.
Graves Sellers said she recently helped an elderly Gullah woman on a fixed income who lived on land that had been in her family for 100 years. Suddenly, his tax bill went from $400 to $2,200.
It's not enough to find a way to manage a one-time expense and weather a crisis, Graves Sellars said. Gullah landowners also need a way to make money from their property – by renting out part of it, for example, or running a small business.
"All of those things have to be in place so that the land doesn't disappear for reasons like, 'Well, I couldn't do anything and I can't afford to keep it,'" Graves Sellers said.
Make progress
Slowly the Gullah Task Force is making progress. The city allocated $105,000 to implement its recommendations and created a full-time position to manage the Gullah Geechee program.
It also relaxed some land management ordinances to better suit the shape and patterns of Gullah neighborhoods.
Among them: On homesteads, residents are not required to build as far from the street or have such wide rights-of-way.
These changes are not special treatment, Stevens said. Instead, they resemble the opportunities other groups have had to preserve their land and culture.
"I have to give the city credit," he said. "We're working on it. We have people who I think have good intentions. But at the end of the day, there's always this distrust. Is the city really trying to do something to help us, or just to go through the stages?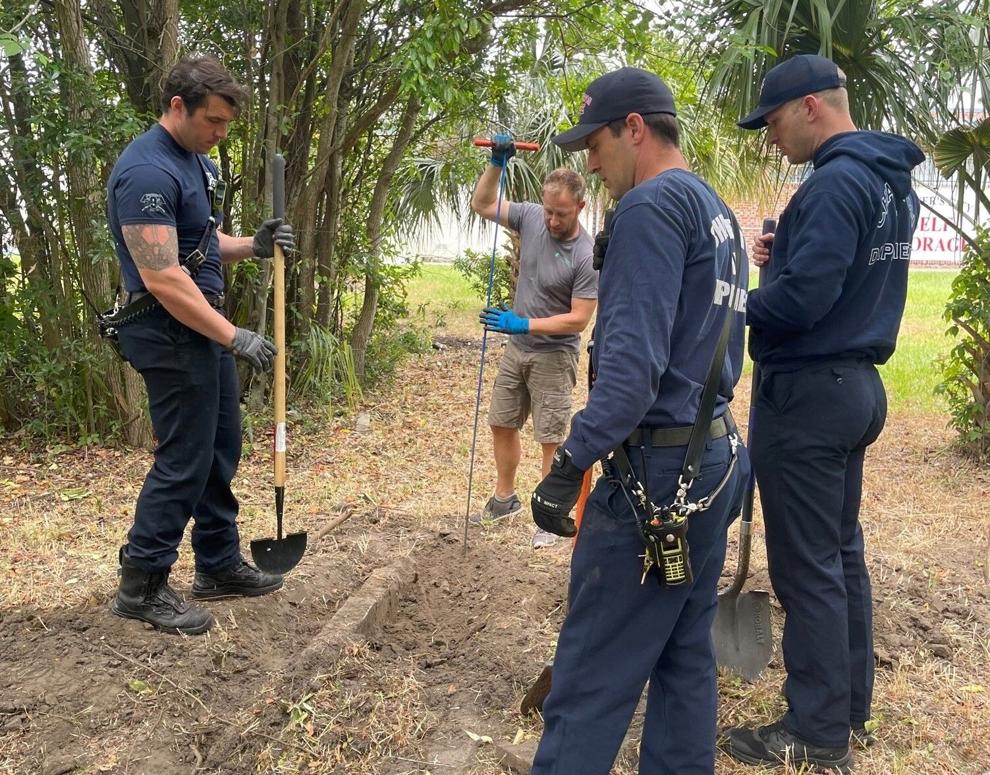 For context, Graves Sellars referred to a 1995 report by the Regional and Urban Design Committee of the American Institute of Architects. Of its ten issues with Gullah neighborhoods that the committee urged the city to address more than 25 years ago, "there is not one that I could cross off the list and say, we are fine," she said.
Over the past six or seven years, Stevens estimates that more than 60 percent of land holdings in Gullah have been lost to developers or non-family members. While community members are free to sell if they choose, Stevens said, others are looking for a way to stay.
As head of the Gullah Geechee task force, he aims to ensure that the local government represents the whole community.
"Not just people who have a lot of money, but also … the person who just wants to live here in peace," Stevens said. "We can coexist."